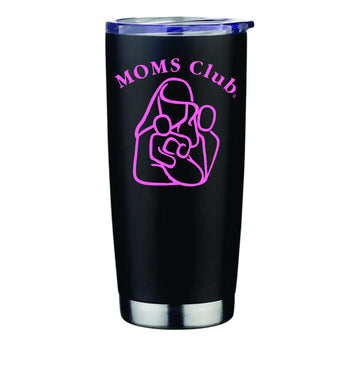 Mom's Club Temp Tumbler
Regular price $ 25.00 Sale
Hate it when your Diet Coke becomes hot after only a few minutes? Looking for a way to keep your favorite Starbucks drink hot all day?
We have the perfect solution for you... Moms Club Temp Tumblers.
Keeps drinks hot for 6+ hours and cold for 12+ hours. We have tested them and they WORK!
Winner...Winner! Have the best of both hot & cold!
Features an acrylic see through push lid, holds 20 oz., & is made from stainless steel (food grade). Also fits in your car cup holders!

*hand wash recommended for optimal care